Everything we do is with sustainability in mind. The land itself was abandoned a long time ago with crumbling ruins of a building and garage that we salvaged. The majority of the sandstone went to projects around Florence, from the newly restored buildings on Johnson Avenue to the Pioneer Museum on Front Street. The majority of the wood on the property was also salvaged and the wood that was not usable went to a local who used it for firewood to heat his house for over 3 years. Despite all that, we still had to haul off about 100 yards of trash to the dump.
We brought in water, electric and installed a septic system. The shipping containers themselves are a reuse of a product that was in service in some cases for over 30 years and has traveled the globe. For the interior finishes we use as much reclaimed material as possible and strive to create a unique, inviting, property. The majority of our salvaged and reclaimed items are from the area so there is little environmental impact for transportation and storage.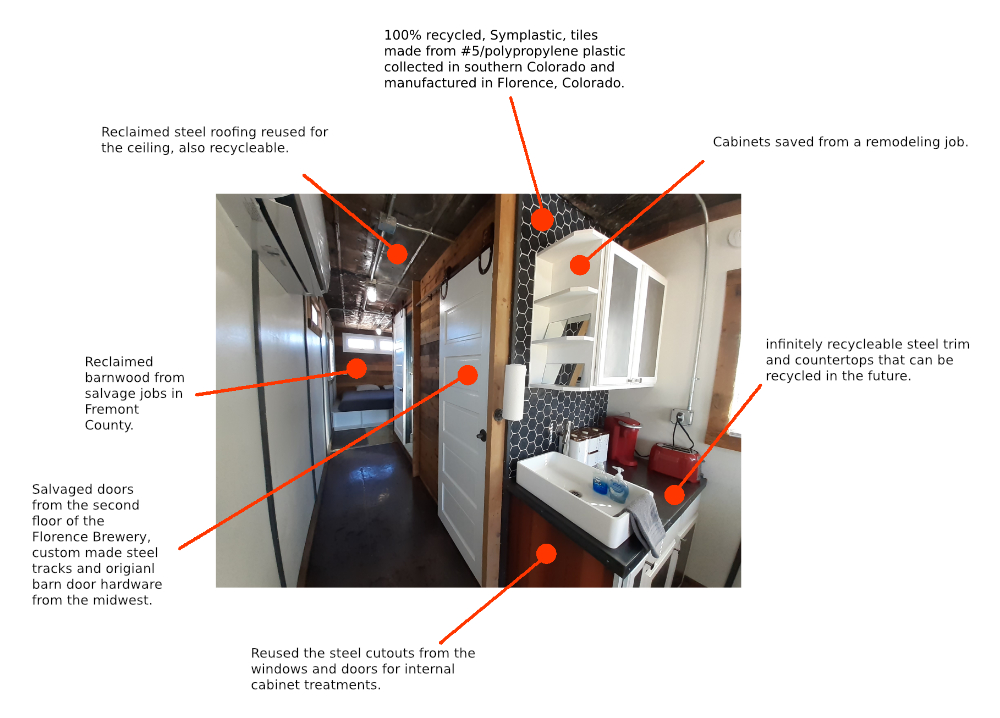 Just some of the sustainable items at The Industrial Hotel
Shipping Containers – Repurposed after decades of primary function use.
Symplastic Tile – Handmade, 100% recycled, #5/polypropylene tile manufactured in Florence, CO with recycled plastic from Southern Colorado.
Steel – Used for trim, countertops, barndoor tracks and decorative elements. Steel is infinitely recyclable.
Barnwood – Salvaged from all over Fremont County by Canon City Architectural Salvage and available at Salvage Antiques Vintage Etc (saveinflorence.com).
Steel Roofing – Salvaged from buildings in Fremont County and used for ceiling and wall treatments.
Lumber – Locally milled lumber from Canon City, less transportation and storage impact on the environment.
Doors, Windows, Sinks – If not new, salvaged or saved from remodel jobs in Fremont County or purchased from Habitat Restore or other factory overrun outlets in Colorado.
Lockers – Lockers salvaged from Canon City Middle School are used for storage.
Paint – Even some of the paint used for the interior is recycled.
What we do on a personal and business level for sustainability
Recycling at most businesses and properties we own.
Donating anything usable that we do not need to Habitat For Humanity and other Charity/Non Profits.
Compost at home
Saving items from the trash (yes, dumpster diving)
Architectural salvage business that has diverted hundreds of tons of material from landfills.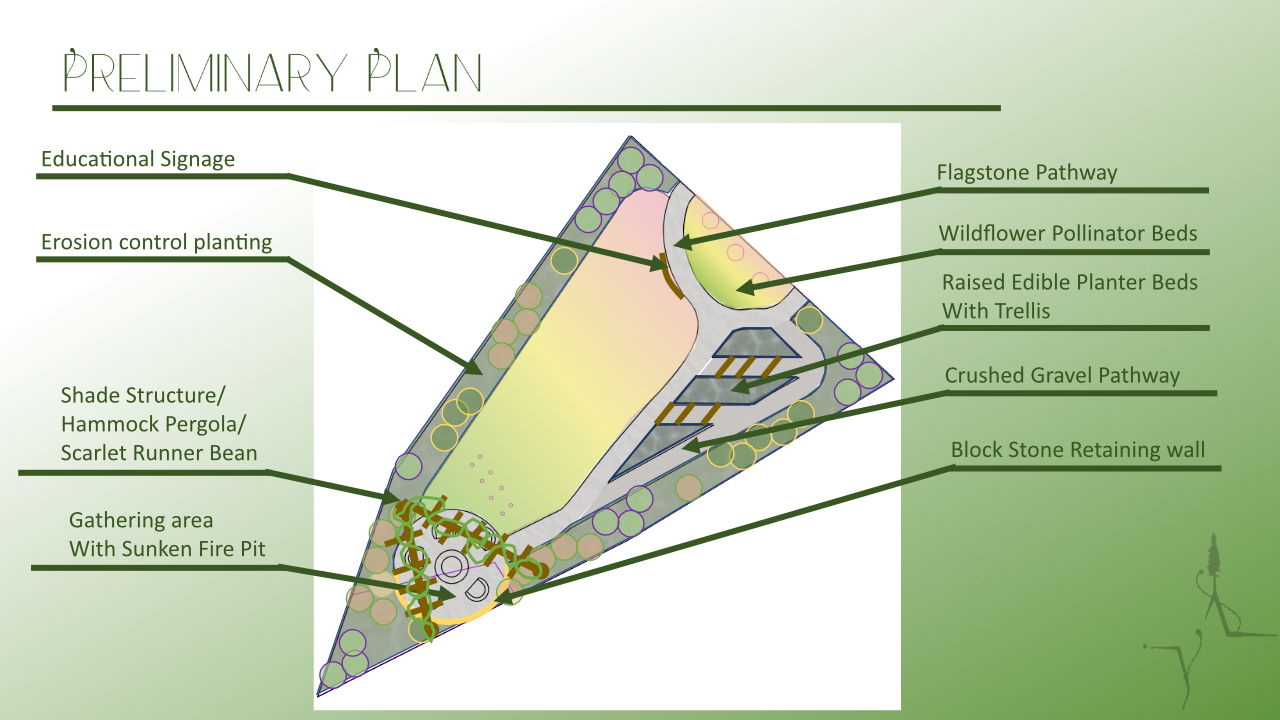 We are working with Kaila Kobow the owner of Vitalscape, a permaculture based landscape design firm, to design the common areas for our guests.
Join us in living small, saving the planet and building a sustainable future
Visit Our Other Businesses